I've been lucky enough to be selected to make illustrations for the welcome and about pages of Tails.
Tails is an awesome operative system that works from a USB drive without you needing to install anything on the computer. You just use its hardware and internet connection to do your things and when you turn it off you don't leave any trace of your activities there. It comes with a set of programs configured so that you keep private by default, even routing all traffic through Tor.
We based the whole page on the concept of a tent you can take with you anywhere, which can not only protect you from the enviroment, but also give you some privacy: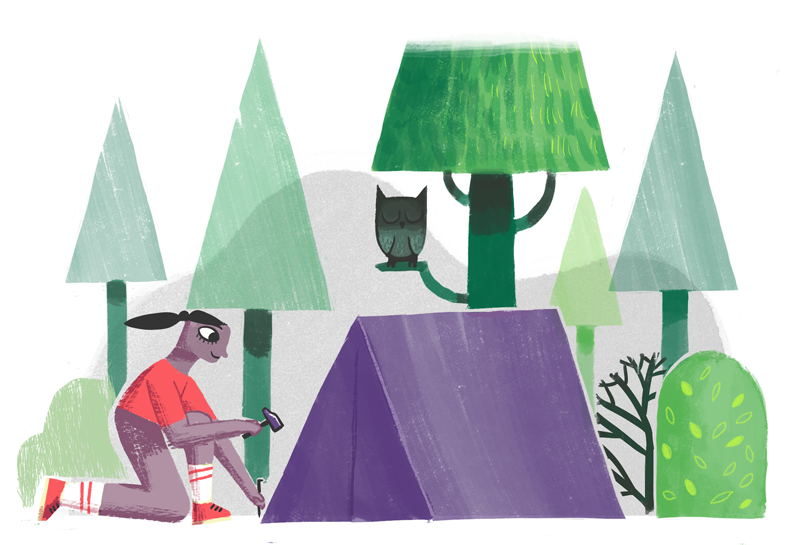 From then on we came up with a story of a Tails user, leaving the toxic, invasive and surveillance-ridden ambient of the city, for the idyllic and peaceful forest:

Keeping with our metaphor, we came up with tools, and situations that showed the use cases and features of the system. This was all worked out not only by sketching and brainstorming, but also with user testing and interviews, which was a very interesting part of this development and affected dramatically the outcome. For example, we introduced several extra characters:

It was decided that the final renderings were entirely vector so SVGs could loselessly scale and fit any device, and to use a very reduced color scheme that would keep them in line with Tails' branding and at the same time allowed us to easily give a visual clue of the item in the image that was key to its meaning: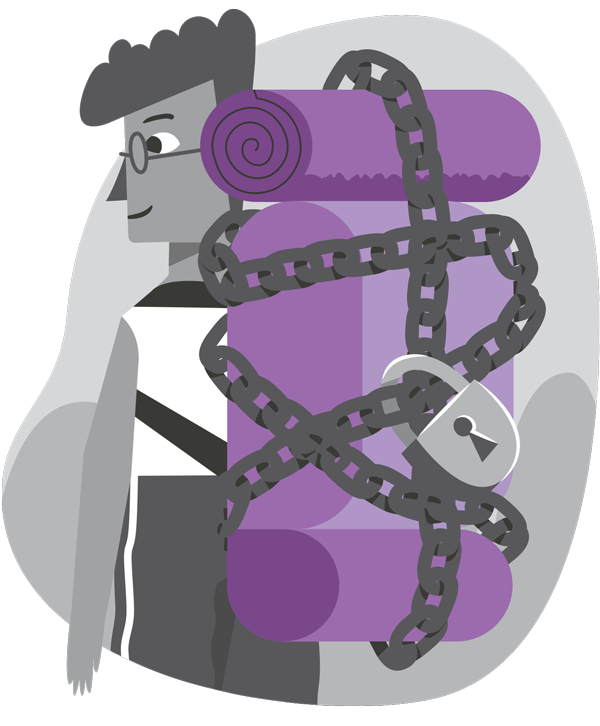 You can check all the illustrations at Tails' welcome and about pages.
As a bonus track, @tecnochamana made a set of stickers for Signal using the images!