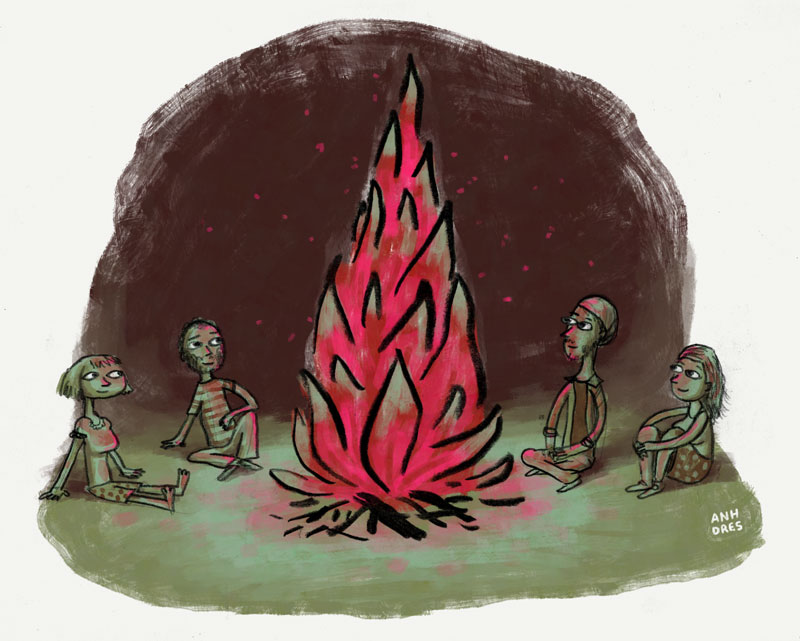 Here you can find links to the things I do, and find ways to get in touch. Please don't hesitate to do so, that's what the internet was all about after all.
Illustration & animation
Studio Since 2012 I've been running Sloop, an animation studio together with Jorge Conde. It specializes in storytelling for companies. Here's some of the work I've done there, usually as director.
Freelance I've also worked many years as a freelance illustrator, you can see a tiny portion of my work divided by techniques: brushes, lineart, vector, or sketches.
Monero
I think cryptocurrencies have the power to change the world we live in (for the better). Searching for special projects I found Monero and discovered a great community full of ideas on how to maintain privacy and freedom for its users.
Monerujo I ended up being part of the Monerujo development team, working on UX and content. Monerujo was the first Monero mobile wallet and keeps being at the forefront of the implementation of crazy new features.
Monero Garden I'm currently working on an educational project aimed towards people that want to know how to use Monero, how it works, or why it's worth our time. You can read more about it on its funding page.
Mastering Monero I've also done the illustrations for Mastering Monero, a book written by SerHack and also funded by the community.
Podcasting
Etcétera I made a podcast in my native rioplatense spanish along with my dear friend Nahuel called Etcétera, from 2006 to 2013. It was crazy, beloved by a vast minority, and part of the first wave of podcasts. Fueled by empanadas and wine, its topics defy categorization like that third kitchen drawer where you throw all the things that you don't know where else to put.
El Monero It was a Monero-related show in Spanish, produced alongside rottenwheel. It featured both interviews and a regular round table discussing the latest events.
Contact